Have you wondered any time how does it feel like to accept yourself?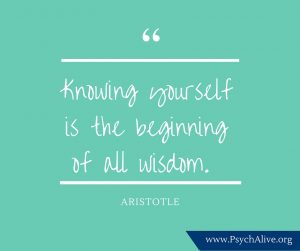 I always used to wonder what sort of a person am I? People generally gave me the nickname "WEIRDO". But tell me who isn't a weirdo? Everyone is weird to each other.
The term " Accept yourself " is a big Taboo these days! Accepting yourself doesn't mean accepting your flaws and saying " that's me! accept or eff off ". The term self-acceptance means accepting the situation completely even if it is not in your favor. We have to accept all the good and bad we have but at the same time, we need to improve ourselves through this journey. We need to acknowledge every part of what we exactly are.
Accepting doesn't also mean succumbing to the situation and leaving everything to destiny. Yes, I accept destiny plays a role but you need to put an effort to change it. One has to understand, accept, and work with reality to get good results. If nothing goes in your favor, then accept the reality change your path.
One main important factor in accepting yourself is " admitting to the mistakes you committed ". Like big or small, accept the mistake, note it down, make a journal of wrong decisions, mistakes, taunts, and trash talk you have done. Decide what needs to be done to control them, if possible change them. May be by rectifying these might help in changing the environment around you.
Suppose if you care too much about someone and they don't give a damn about you, then change the perspective, accept the fact that the opposite person's behavior is like that, either you move away or care the same way but just don't expect the same from them. That's how you accept reality and move on.
One other factor is overcoming fear, don't let the fear overpower you at any cost. Face the situation. You are strong, unique, and worthy of everything. Stay positive and lead life in the best way possible. Make a note of all of your strengths, find out what quality you need to have in a particular situation, and then act accordingly.
One important thing is " stop comparing yourselves with others ", you will soon get what you deserve. Comparision in a healthy way is good, but comparing often is bad. Try to get the best yourself, improve, find out what qualities they have, what you lack, build up yourself in the right way. Not some like, they have a boyfriend I need too or else I don't have a life or They have a perfect job, I don't have one, they are super cool, I ain't! Nah, dude! if you do such sort then it better to change the perspective. Try harder It will take time but I am sure you will land in the best place ever
The last thing is " accept that Life isn't a cakewalk and it is not the same for everyone!". Everyone has their struggles, and everyone has their issues to deal with. None are best and none are perfect. If you say Some guy is very rich and I am not. Consider the situations, he might have to wake up early, attend all the hectic schedule, he might not have proper time towards his children and family, but you dear, you sure have less money compared to him but you have enough luxuries, you have time to go on vacation, you have proper time towards your family, You don't have hectic schedules, you needn't wake up early. There are many positives in your lie too! If he has family problems, you have money issues then that is the difference.
Remember, you will never be able to create the right reality if you aren't willing to let the wrong reality go.
These are the lyrics of the OMG Daddy song from ala Vaikuntapuram movie and which are the gist of life!
Varshanni O Chitti, Bottle Lo Nimpalevu,
Santhoshanni Kutti, Nuvvu Uniform Veyalevu,
Swechakemi Shortcut, Kanipettaledhu Ottu,
Kadhante Nannu Thittu, Ledha Na Jattu Kattu,

The meaning is as follows:
You can't lock rain in a bottle. You can't capture joy in a snap. There are no shortcuts to freedom. You can deny me or join hands with me.

Hope you liked this.
Tschuss!
If we are meeting for the first time, Hiii! I am Monica the nerdy storyteller! Do follow for more content and life experiences!
😉