Have you ever noticed how powerful the time is?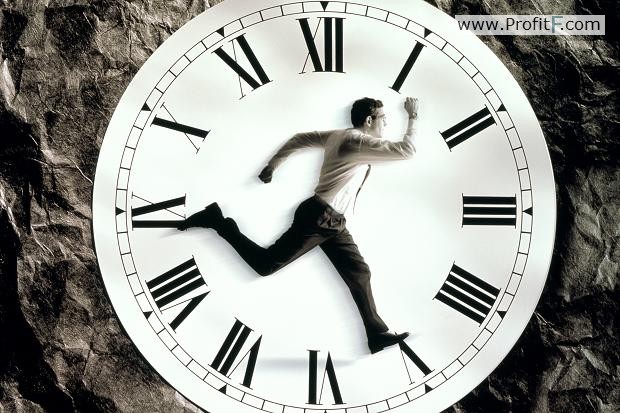 Running with
Have you ever wondered how powerful the time is? Time can heal, time can motivate, time can make you realize, time can screw you, time can make you happy. In short, Time can make or break you.
Let me walk you through some regular incidents.
Scenario 1:
Imagine, you are in a class, and the lecture is very boring and you are in sleepy mode. The very first thought, "arrrgh! what is the time? hasn't it been 40 mins already? why isn't this lecture getting over?" The very first factor that comes to our mind is the time. We don't think about how boring the lecture is or how worst the teacher is or what the hell is going on in the class. All we think is When will this all be done? and When indicates time.
Scenario 2:
Now, let us consider you are studying for the exams, What is the first thought that pops in your mind? Well I guess, it is " What is the syllabus and how much time do I need to complete the subject? " You divide the time and cut it to portions and a lot it to chapters. You adjust your chapters according to the time you have. If you have a month you give 1 week to each subject, if you have a week you might give 1 day to each subject, and if you have a day, you might give 2 hours to each chapter. We all divide our syllabi according to the time. Again here Time plays an important role in deciding.
Scenario 3:
You went to meet an astrologer, You show him your birth chart, He first wishes to know when you were born? The date and time both play a very important role. Your whole life is decided at which time you are born. Many people are born on the same date but why don't everyone have the same traits and characters? It's just because everyone is born at a different time and according to the time, your life and your traits vary.
Scenario 4:
Now suppose you have got huge profits and your business is flourishing, you have a great impact on things. What is the common phrase we use? " Dude, I'm having a great time. I'm just overwhelmed. I will remember this phase throughout my life". Phase term here is the period. Your happiness, your joy, excitement everything depends on time. The secondary aspects are your job, your partner, or anything.
Scenario 5:
Now let's consider You have had a huge loss, you have tried soo much but you aren't getting a proper job. You wait and wait for something very productive. But things don't turn out good. You fail every single time, You applications get rejected, You aren't considered a worth, you go into trauma and so many other phases at that moment what is the phrase we use commonly? " Dude," It's a rough phase, don't worry, keep trying, whenever it has to come it will come for sure! What is a rough phase here? The rough phase is nothing but again the time.
Scenario 6:
Consider, you recently had a breakup, then what do our friends say? " Dude it's fine, Time will heal and he isn't good for you". Time heals. Yes, it does heal but takes very long to heal if it were true. Again to heal, time plays a role.
Scenario 7:
You are about to board a flight. You are stuck in the traffic and then suddenly the cab's tire gets punctured. You will be something like " What the hell, I'm going to be late. Should it all happen now?" " Oh my god, It's just 10 mins, I'm still stuck, hurry you, driver, go fast!! " Now in this situation, you are screwed. You are in Tension, you have to reach on time. See how much time screws you. 😛
From all the above scenarios what is the thing that is playing our life? Don't you think it is the time that does all this? Let be a happy phase, a rough phase, your timetables, your meetings and everything in your day-to-day activities depend on the major factor called TIME. Simply when your time is over you are nothing but a corpse lying in a coffin. So Time is very important in our life. It's time that makes or breaks us. Without Time we aren't a thing. Directly or indirectly time decides our life.
So, let's utilize the time and make the best out of it!
I hope you liked it. If you did so, please like it and drop a comment.
Tschuss!
In case if we are meeting for the first time, " Hi!! I am Monica! The nerdy Storyteller. "